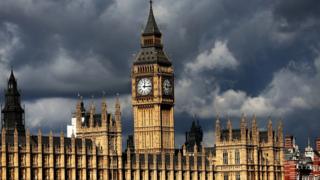 Campaigning is entering its final day in two Westminster by-elections.
Voters will choose new MPs for Witney, in Oxfordshire, and Batley and Spen, in West Yorkshire, on Thursday.
Former Prime Minister David Cameron, who stood down as an MP after quitting Downing Street, is being replaced in Witney.
The by-election in Batley and Spen was prompted by the death of Labour MP Jo Cox, who was shot and stabbed in Birstall, West Yorkshire, in June.
Mrs Cox won the seat with a 6,057 majority in 2015.
Labour's Batley and Spen candidate Tracy Brabin is up against nine others representing smaller parties or running as independents.
The Conservatives, Liberal Democrats and UKIP have all said they will not be fielding a candidate.
In Witney, the Conservatives are defending a 25,155 majority from 2015, and have chosen barrister Robert Courts as their candidate.
Polls in both constituencies open at 07:00 BST on 20 October.
Here is a full list of the candidates standing, in alphabetical order by surname:
Batley and Spen
Corbyn Anti – By Election Protest
Tracy Lynn Brabin – Labour Party
Jack Buckby – No to terrorism, yes to Britain
Richard Charles Edmonds – National Front
David Furness – British National Party Local People First
Therese Hirst – English Democrats: 'Putting England First!'
Waqas Ali Khan – Independent
Garry Mervyn Kitchin – Independent
Ankit Love – One Love Party
Henry Edmund Burke Mayhew – Independent
Witney
Emilia Arno – One Love Party
Dickie Bird – UKIP
David Bishop – Bus-Pass Elvis Party
Robert Courts – Conservative Party
Duncan Enright – Labour Party
Mad Hatter – Official Monster Raving Loony Party
Lord Toby Jug – The Eccentric Party of Great Britain
Adam Knight – Independent
Elizabeth Leffman – Liberal Democrat
Winston McKenzie – English Democrats
Helen Salisbury – National Health Action Party
Larry Sanders – Green Party
Daniel Skidmore – Independent
Nicholas Ward – Independent
By-election campaigns in Witney and Batley and Spen enter final day}