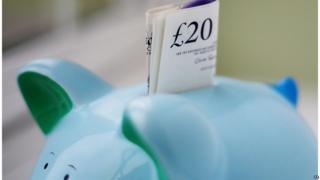 The government has abandoned plans to let pensioners raise money by selling their annuities to insurance firms.
The controversial idea was first aired in the March 2015 Budget by the then Chancellor George Osborne as part of his plan for "pension freedoms".
Despite deciding last December that the plan would go ahead next April, the government has changed its mind.
It admitted that too many pensioners might be lured into making the wrong decision.
Acknowledging that most people would be best advised to stick with their current annuities, the Economic Secretary to the Treasury, Simon Kirby, said: "Allowing consumers to sell on their annuity income was always dependent on balancing the creation of an effective market with making sure consumers are properly protected."
"It has become clear that we cannot guarantee consumers will get good value for money in a market that is likely to be small and limited.
"Pursuing this policy in these circumstances would put consumers at risk – this is something that I am not prepared to do," he added.
Bad deal
The government's plan was controversial from the start.
Critics pointed out that anyone among the estimated five million people with annuities who sold them would almost certainly receive a poor deal.
The passing of time would mean that they would inevitably get poor value, receiving far less than they paid.
Insurance firms willing to buy second-hand annuities, and brokers willing to arrange the deals, would charge for their services, eroding the value of the annuity sale.
They would also insert a margin for error in their favour, thus eating further into the value of a pensioner's annuity.
Last April, the Financial Conduct Authority underlined these concerns, saying that a new "secondary" market in annuities would mean a "significant risk of poor outcomes for consumers".
The regulator said that annuities were "inherently difficult for consumers to value, and consumers who will be able to participate in this market will include a higher proportion of older, more vulnerable consumers".
Tom McPhail, of Hargreaves Lansdown, one of the UK's biggest annuity brokers, said the government's decision was right.
"After extensive research, at the beginning of September [we] announced that we would not be participating in the secondary annuity market."
"The risks to the vast majority of annuity holders outweigh the benefits for the small minority who could benefit," he pointed out.
'Meagre income'
Last year, the government enacted separately one of the biggest changes yet seen to the pensions industry.
It let people at retirement spend any accumulated pension pot entirely as they saw fit, including, as the then pensions minister Steve Webb said jokingly, spending the lot on a Lamborghini sports car.
The re-selling of annuities would have been a follow-up policy, aimed at giving some flexibility to those who felt they had been forced in the past into buying poor value annuities.
As such the idea was supported enthusiastically by previous pensions ministers such as Mr Webb and Baroness Ros Altmann.
Mr Webb, who is now a director at the life insurance firm Royal London, told Radio 5 live that the plan foundered partly because insurers were scared about damage to their reputations.
"They thought that if they actually tried to buy these and some years later the regulator came back and said 'oh, you didn't give a fair price' they [would] get done for compensation," he said.
Saga, the insurance firm that targets the over-50s, said it was disappointed by the government's U-turn on the policy.
"Thousands of people who receive minimal income from annuities they were forced to buy would have benefited from a way to sell their annuity," said Paul Green, of Saga.
"Indeed, research carried out by Saga found that 58% of people who wanted to sell their annuity were receiving such a small income they could do nothing meaningful with it."
That view was contradicted by Tom Selby, at stockbrokers AJ Bell.
"The market would have been stacked in favour of the buyer and posed unacceptable risks to savers, who could have seen the value of their pot ravaged by charges," he said.
Annuity re-selling plans abandoned by government}